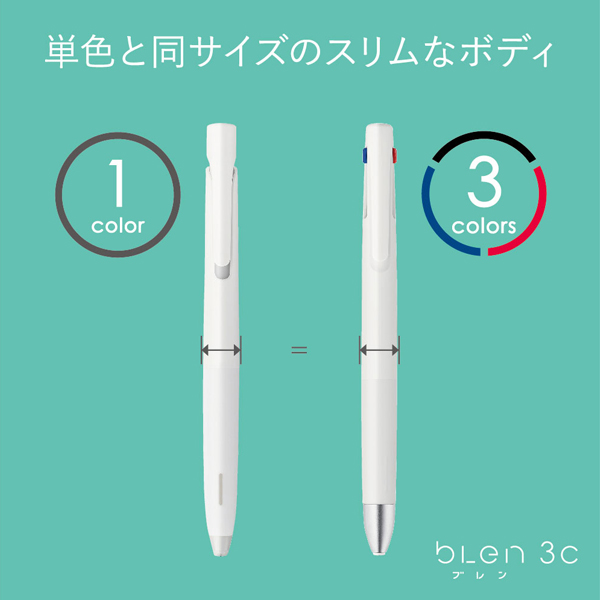 "
Blen system"

 

that controls "writing vibration"
Zebra blen stress-Free ball Pen
ZEBRA bLen Pen has a minimalist appearance and ergonomic design ballpen. A stress-free writing comfort ZEBRA bLen pen succeeded in eliminating the writing stress by adopting the "bLen system" which controls vibrations that occur during writing.
The emulsion ink refill is specially formulated ink that glides smoothly like a ballpoint but has the color saturation of a gel that has a high level of water-resistance.
Succeeded in eliminating the potential writing stress of the user by adopting the "Blen system". A slim body that can be used in three colors with one. 3 color ballpoint pen equipped with "Blen system".